Standing Timber & Log Purchasing
Standing Timber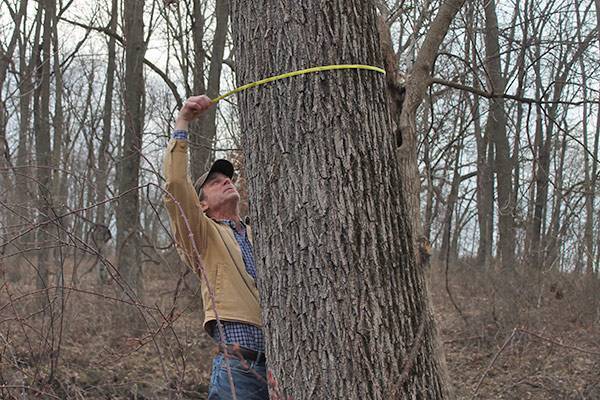 American Walnut Company buys logs and timber from about a 200 mile radius of St. Joseph Missouri. We cut standing timber in a variety of sizes and species and are insured. Timber and logs are purchased by board foot, using Doyle's scale (below). If interested,
give us a call
to arrange a bid.
Log Sales
Yes, we buy walnut logs and timber from about a 300 mile radius of St. Joseph Missouri if you have 40 logs or more or 20 trees or more. Log are purchased by the board foot and we have listed below a handy scale chart to calculate how many board feet are in each log. Please keep in mind that prices will vary according to current markets and the quality of the logs or timber.
For quantities lower than this you will need to bring the logs to our log yard in St Joseph Missouri. The address is 2801 South 2nd Street. Our buying hours are Monday through Friday 8:00 am ~ 3:00 pm
Some simple specifications are as follows:
Minimum diameter, 12" (measure the middle of the small end inside the bark)
Minimum length, 8'6"
Currently timber should NOT be cut if the circumference is smaller than 60" at chest height.
All cut logs should be fresh cut.
Log-footage.pdf - log footage table available for download